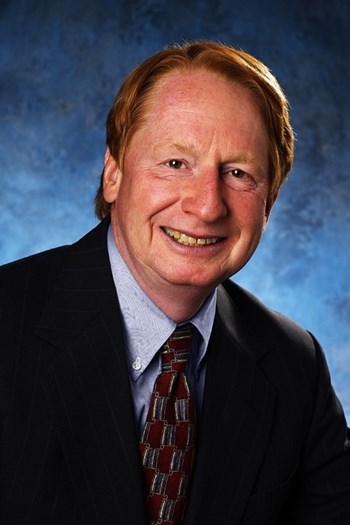 Robert Garner
Principal/Managing Broker
NAI Highland, LLC
Two North Cascade Ave, Suite 300
Colorado Springs, Colorado 80903
United States
T +1 719 667 6866
M 17196501333
garner@highlandcommercial.com
Specialties
Land, Office
Scope of Service Experience
Landlord and Tenant representative for leasing and Buyer and Seller agency for sales.
Background & Experience
Bob Garner joined NAI Highland, LLC, as Managing Broker and Partner in 1996. Prior to joining NAI Highland, LLC, he was owner and Managing Broker of a full service commercial real estate company that specialized in management, brokerage, and leasing.
Education
Bob earned a Bachelor of Business Administration at the University of Georgia, graduating Cum Laude and pursued post-graduate work at Rutgers University Stonier Graduate School of Banking. He has served in Vice President positions in the banking industry and for a real estate firm focusing on commercial development, sales and management of office buildings, retail centers and apartment buildings.
Professional Associations & Designations
Throughout his career, the community and commercial real estate industry have honored Bob for his success and leadership. He is a recipient of the Junior Achievement's National Leadership Award and the Commercial Realtor® of the Year award. Bob has been named one of the Top 25 Influential People in Commercial Real Estate by the Colorado Springs Business Journal. As a consistent winner of CoStar's Power Broker Award, he is recognized as one of the top commercial real estate brokers in the United States.
In addition to his professional responsibilities, Bob remains active in the community. Previously, he was a member of the Pikes Peak Association of Realtors®. He has participated in the Greater Colorado Springs Chamber of Commerce and supported the Economic Development Corporation. In addition, he is a past Chairman of Realtors® Commercial Industrial Society (RCIS), a past Chairman of the Board of Junior Achievement of Colorado Springs, and served as a Division Chair of United Way.
---
Strategic Clients
Active and past clients include the City of Colorado Springs, General Electric, State Farm Insurance, Farmers Insurance Company, Wells Fargo, Pennzoil Corporation, General Dynamics, Bank One, Ingersoll-Rand, Union Pacific Railroad, Lennox, Rexel, Ferguson Enterprises, and the U.S. Postal Service.