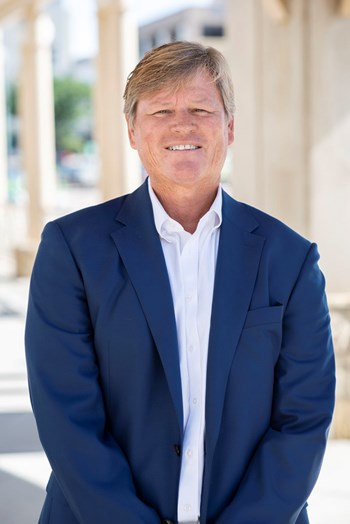 John Egan
Principal/Senior Broker
NAI Highland, LLC
Two North Cascade Ave, Suite 300
Colorado Springs, Colorado 80903
United States
T +1 719 667 6868
M +1 719 930 0877
egan@highlandcommercial.com

License ER1328315
Specialties
Investment, Retail
Scope of Service Experience
John specializes in shopping center leasing, build-to-suit site selection, investment sales and ground up shopping center development.
Background & Experience
John Egan joined NAI Highland, LLC in 2010 as the result of a merger between NAI Highland, LLC and Southwestern Commercial Properties, LLC, which he founded in 2007. Previous to the creation of Southwestern Commercial Properties, LLC, John was Vice President of Retail Properties with Trammell Crow Company. He has been involved in Colorado Springs commercial real estate industry as a retail property specialist and has consistently been a recognized top producer in the Colorado Springs market since 1994. John formed Egan Property Management, LLC and Guardian Asset Management, LCC and both combined are managing over 900,000 square feet of new and existing retail and medical office properties throughout Colorado Springs and Monument.
Professional Associations & Designations
Transaction History
John has been instrumental and successful at leasing and achieving 100% occupancy for existing retail shopping centers, pre-leasing, locating sites, site design and layout, development and entitlement processing, construction management of ground up developments throughout Colorado Springs over the past 16 years with significant projects such as a 32-acre Super Wal-Mart site, Broadmoor Town Center - Phase 1, Sandcreek Safeway Center, Pioneer Plaza, Woodland Park Plaza, Chapel Hills Commons, Fuller Center, The Plaza at Barnes, Barnes Plaza, Crossroads at Monument, Powers Point Plaza 1, 2 and 3, Grandview Marketplace, Safeway Marketplace East - Phase 2. John is currently working on several ground up developments that are planned for delivery in the 2015 timeline throughout Colorado Springs and Monument. Significant transactions include: Barnes Plaza Broadmoor Town Center - Phase 1 Crossroads at Monument Fuller Center Grandview Marketplace Pioneer Plaza Powers Point Plaza 1, 2 & 3 Safeway Marketplace East - Ph 2 Sandcreek Safeway Center The Plaza at Barnes Walmart 32 Acres Woodland Park Plaza, Chapel Hills Commons