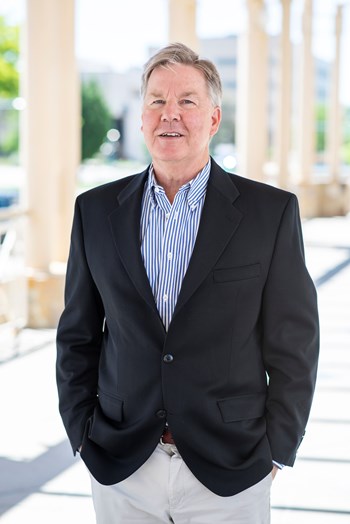 Craig Anderson
Principal/Senior Broker
NAI Highland, LLC
Two North Cascade Ave, Suite 300
Colorado Springs, Colorado 80903
United States
T +1 719 667 6875
M 17199636203
anderson@highlandcommercial.com
Scope of Service Experience
Craig specializes in the purchase and sale of investment properties and land throughout the Pikes Peak region.
Background & Experience
Craig joined NAI Highland, LLC in 2007 after ten years heading the Colorado Springs branch of Trammell Crow Company (TCC). Craig brings 30 years of regional commercial real estate experience to the group. Since 1982, he has participated in over $600 million in commercial real estate sales.
Education
Craig attended the University of San Francisco and graduated from Lynchburg College with a Bachelor of Arts degree in English Literature.
Professional Associations & Designations
He has served many Colorado Springs organizations, including St. Mary's High School, the Pikes Peak Library District, United Way, and the YMCA.
Transaction History
Banning Lewis Ranch 24,000 AC $ 102,000,000
FHP Colorado Lease 91,000 SF $ 19,520,000
Mountain Vista Residential Land 306 AC $ 15,200,000
Berkshire Apartments 312 units $ 11,555,000
Cross Creek Residential Land 780 AC $ 10,150,000
Inverness Office Campus 82,000 SF $ 7,900,000
Blue Cross Northgate Lease 20,000 SF $ 6,140,000
Interquest Retail Land 22 AC $ 5,550,000
HRT Land Lease 12.5 AC $ 5,400,000
Woodmen Heights Residential Land 172 AC $ 5,200,000
Northgate Single Family Land 135 AC $ 5,130,000
Northgate Single Family Land 38 AC $ 4,600,000
Monument Ridge Master Plan 30 AC $ 4,573,000
Springs Ranch Master Planned Development 1,196 AC $ 4,555,000
Trust For Public Lands 250 AC $ 4,500,000
National Veterans Cemetery 375 AC $ 4,490,000
Northgate Business Park 1,340 AC $ 4,200,000
Southgate Power Center Land 63 AC $ 4,150,000